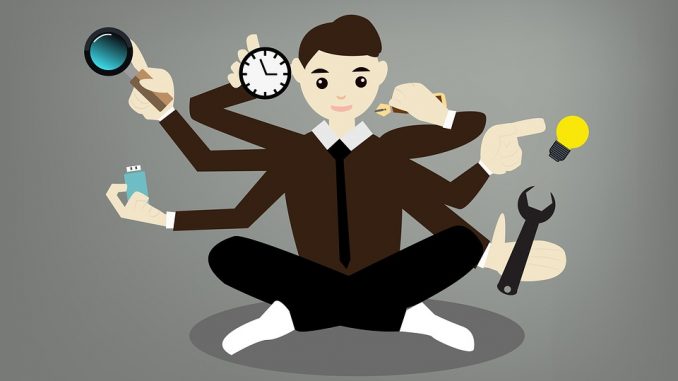 Top 100 career tools
Finding your dream job is certainly no walk in the park. However, with the internet offering so much to you all in one place, you might just be able to hit the home run and get your hands on the perfect opportunity out there. To help you do that, we have compiled a list of top 100 career tools that will help you in finding that dream job.
abetterinterview.com
A highly favored mix of interview training, job search training and a job board with nearly half a million jobs.
About.com/Careers
An endless wealth of information for jobseekers along with job postings from top career sites.
AbsolutelyAbby.com
A great motivational and career advice website run by veteran recruiter Abby Kohut.
Blogging4Jobs.com
A great place to delve into the reality of corporate life with all sugar coating removed.
BoredomtoBoardroom.com
A Pandora box of tips and tricks and stories about fast-tracking your career.
Brazen.com/blog
Another great blog that provides fun and edgy ideas to find success in career along with job opportunities.
BLS.gov
The Bureau of Labor Statistics website, your one-stop-shop for detailed information on the US labor market.
CareerAttraction.com
A great blog for actionable advice on job search.
CareerBliss.com
Dedicated to finding happiness at workplace, this site provides a lot of interesting statistics.
CareerBuilder.com
A world-renowned massive job search site that also provides insight on improving your resume etc.
CareerGirlNetwork.com
A career advice website dedicated to female professionals looking for career success.
CareerPivot.com
A great portal focused on helping Baby Boomers find the most suitable career path for themselves.
CareersinGovernment.com
If a government job is what you want then this is the site you should visit to find all the information you need including job listings.
WorkitDaily.com
A coaching site aimed at providing tools for career success.
CareerMKT.com
This website is an attempt to potentially revolutionize the job placement market by providing more effective career management tools.
MyCareertopia.com
Find out where you should really be working by utilizing the information and tools provided here.
ChameleonResumes.com
A resume writing and job search consultancy website for accomplished professionals.
ClassyCareerGirl.com
A job search help portal dedicated for women providing job opportunities and career advice.
ComeRecommended.com
A digital PR consultancy for companies looking to attract clients and improve recognition.
CoolWorks.com
A job search site dedicated to interesting work opportunities and seasonal work in ranches, ski resorts, camps etc.
Dice.com
A great site for finding work in the tech industry.
Doostang.com
A website for matching elite young professionals with organizations like Facebook, Google, Goldman Sachs etc.
eFinancialCareers.com
A great portal for professionals looking for job opportunities in the financial market.
EmproveGroup.com
Emprove Performance is a training and development portal for general employee development and training.
Encore.org
Find a career that is meaningful and fulfilling and speaks to you beyond the necessity of earning.
Evisors.com
A mix of career advice and WikiLeaks of corporate success secrets combined with a job portal for helping motivated individuals land their dream jobs.
Experience.com
A great place for fresh grads and college students to find internships and entry-level jobs.
FirstJob.com
A portal that connects fresh grads with industry leaders for finding entry-level jobs.
FlexJobs.com
A job portal where you can find temporary and flexible jobs.
GiveToGetJobs.com
A job board and social initiative that uses funding to run job creation programs.
Glassdoor.com
A job posting site with information about employees and employers with ratings.
Gm4jh.com
Guerilla Marketing for Job Hunters provides advice on steering your way to success by avoiding traps and loops.
HiredMyWay.com
A job portal that claims to use superior technology for matching applicants with hiring managers.
Hourly.com
Get hired by creating dynamic profiles presenting your skills instead of your resume.
Idealist.org
A complete job search portal with listing and career advice used by over a million users.
Indeed.com
The Google of job search, this is a one-stop-shop for all things career.
InsideJobs.com
A website that not only provides job listings but also helps you figure out the most suitable career path.
Internships.com
The name says it all, probably the biggest site for finding internships on the internet.
InternQube.com
A coaching website for helping students develop professional skills for free.
InternMatch.com
A great place for finding paid and unpaid internships in numerous categories including engineering, non-profit, sports etc.
InternSushi.com
A platform that aims to connect the brightest students with leading companies that are hard to get into.
IWantHerJob.com
An inspirational portal for promoting positive energy and progressive thinking in independent and working women.
JibberJobber.com
Manage your job search and build professional relationships
Jobacle.com
Useful career advice portal for helping struggling professionals.
Jobbook.com
A job portal for finding employment in US and Canada.
Job-Hunt.org
Dedicated to professionals suffering from job loss and looking for legitimate working opportunities.
Jobma.com
A multimedia platform for interacting with potential employers and landing jobs.
Academy.JustJobs.com
Career advice, job search and a scholarship program, all in one place.
KeppieCareers.com
Mentoring site that provides actionable advice for businesses and jobseekers.
KindredHQ.com
A job portal for professionals trying to avoid the 9 to 5 routine and work freelance.
LevoLeague.com
A career resource website for helping young women find personal and professional success.
LinkedIn
The largest career and professional social media website out there. No intros needed.
LindseyPollak.com
Career advice site run by LinkedIn spokespersons Lindsey Pollak.
LinkUp.com
A website only picks up job listing posted on the company websites.
ModernDayNomads.com
A career portal for people who are multi-skilled, tech-savvy and educated and looking for work involving travel around the globe.
Monster.com
One of the oldest and most renowned job sites that offer listings in almost every field that exists along with career advice.
MyLifestyleCareer.com
Career re-invention advice for retirees looking to start working again.
NHNUSA.com
Neighbors-Helping-Neighbors USA is a peer-led job search forum for helping people who are struggling to find work.
Payscale.com
Free salary data in exchange for information about your job and compensation.
PersonalBrandingBlog.com
Advice on how you can brand yourself and improve your chances of a better career.
PivotPlanet.com
Career advice from experienced advisors including Q&A.
ProfessionDirection.com
Advice on how to find the most suitable career and tips on answering tough interview questions.
Exclusive-Executive-Resumes.com
Get your resume written by Certified Professional Resume Writer and Career Consultant Erin Kennedy.
ProRezOnline.com
A great place to find advice and tools on how to stand out and get noticed as a professional.
Recruiter.com
Connect with the right people and improve your chances of finding the career that suits you best.
ResumeBear.com
An advanced job search site with expert career advice.
ResumeWritersInk.com
Branding and career marketing site for C-suite professionals.
Salary.com
Find out detailed salary statistics on any field you want in the United States.
SheNegotiates.com
A site dedicated to providing women with the tools to close the gaps in their income and leadership.
SkilledJobsDirect.com
A job portal that automatically matches your skills to the most relevant job opportunities.
StartUpHire.com
The bridge between high-growth companies and exceptional talent.
StilettosontheGlassCeiling.com
Another forum dedicated towards empowering and support working women.
TalentCulture.com
Career advice and professional networking portal for employers and professionals.
TalentZoo.com
A career search site focused on tech, design and marketing/advertising niches.
TheBrandingMuse.com
A coaching and development tool for helping young professionals develop and maintain good online presence.
MaryElizabethBradford.com
More commonly known as The Career Artisan, this website provides professional advice on career and resume writing.
TheCareerProject.org
Find out about the jobs you are interested in by venturing into them through the eyes of people currently in them.
TheDailyMuse.com
Online portal providing advice on career and lifestyle to women.
HiredGroup.com
A wide range of tools and advice to help you land the job that you want in any field.
LaborAcademy.org
Career and personal branding advice along with tech certifications that can get you six-figure salaries.
TheLadders.com
A career management and job search site for professionals earning hundred thousand or more.
TheLi.st
A private community of successful and connected women that are dedicated to achieving mutual professional growth.
marlagottschalk.wordpress.com
Called The Office Blend, this blog provides strategies for finding workplace success and organizational change.
Prepary.com
A professional advice site run by finance and fashion recruiter Jamie Petkanics.
TheRevolutionaryClub.com
Career coaching website aimed at women in the San Francisco and Washington DC area.
TheWorkatHomeWoman.com
A job portal for women wanting to find jobs that don't require coming to office.
TweakItTogether.com
A coaching portal that provides small but meaningful tweaking advice to fine-tune yourself in life and career.
TweetMyJobs.com
Get alerts for jobs you apply for via email, text or even Twitter.
Twitter
Given the fact that this the fastest route for connecting with people around the globe, it also provides a great platform for connecting with recruiters and finding jobs.
USAJobs.gov
Find federal jobs and employment in the public sector.
VetNetHQ.com
A job portal dedicated to finding jobs for war veterans in the United States.
GoVitru.com
A platform for connecting businesses and jobseekers according to their work values.
AlexandraLevit.typepad.com
Referred to as Water Cooler Wisdom, this is a great site for finding useful career and success advice.
WhatsForWork.com
A career building and support website for women providing job opportunities and development tools.
WhenIGrowUpCoach.com
Career advice site aimed at women to help them realize their potential and find the dream job.
WorkCoachCafe.com
A complete A to Z career advice site for women founded by Ronnie Ann.
Workfolio.com
Create your own brand with a wide range of services using this personal brand development tool.
WorkLifeNation.com
A work-stress consulting website that provides blog posts and videos on how to relieve yourself from work-related stress.
Youtern.com
A career matching website for people looking for internships by matching their skills with available opportunities.
The number of websites and tools available out there for career building are practically endless. However, we are quite confident that no matter what your needs may be, there is definitely something in this list that will prove to be of help to you, no matter who or where you are.