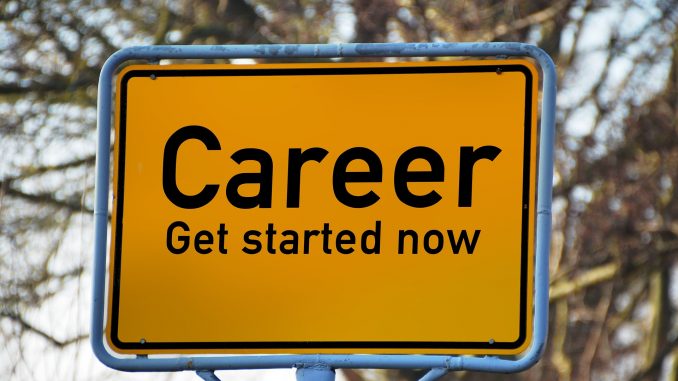 Top 50 best job posting sites
Finding the right employee can be a tough job, even if you know what you are doing. What makes it tough though is not the supply in the market but being able to find the right person without having to sift through a plethora of resumes. To help you figure out what you need, we have created a list of 50 top job posting sites that we hope will provide you with exactly what you are looking for.
Indeed.com
One of the largest online job platforms in the world that can cater to your every need.
Glassdoor.com
High ranking job posting site with great audience for your job.
Monster.com
Recognized worldwide for its active users, it can cater to anyone's job posting needs.
CareerBuilder.com
Operating in 23 countries, this is a great place to find potential employees.
SimplyHired.com
With an incredible audience, this site will definitely ensure great responses for your vacancy.
TheLadders.com
A great place for finding qualified employees, especially senior executives.
Craigslist.com
Yes, this website also has a job portal and quite a good one as it seems.
LinkedIn.com
Job portal and social media portal for professionals combined together. Find employees that truly speak your organization's language.
HealthcareJobsite.com
With good tools and a big audience looking for healthcare jobs, you can easily find qualified healthcare professionals here.
JobsInLogistics.com
If you are trying to find the right people in Distribution, Purchasing and Supply Chain etc. then this is just place for you.
Mediabistro.com
With a wide range of media personnel including editors to newscasters to any other media related personnel visiting this site frequently, you can sure find a great match for your needs.
JournalismJobs.com
The name of the site clearly defines its purpose and is visited by people from all over the world wanting freelance or regular jobs in journalism so you can find anyone you want here.
SalesGravy.com
This is a great portal for finding sales personnel. A lot of big brands like Dow Jones, Verizon, AutoZone and others use this portal to find people.
TalentZoo.com
This is a multidimensional website where you can find all kinds of people in creative careers like marketing, design and web related fields.
TechCareers.com
This may not be too popular but it is still a solid platform for finding qualified and talented tech professionals.
Idealist.com
This is a great place for non-profits and volunteer programs to post jobs as that is exactly what this site is being used for.
StackOverflow.com
If you are a tech company, there is no way you haven't heard of this site. This is a great place to find talented programmers, developers and engineers.
VentureBeat.com
This is another great place for finding talented people in the field of technology and innovation.
Snagajob.com
This is a frequently visited job site where you can find a lot of great candidates, no matter the field.
FlexJobs.com
Perfect for finding freelance workers on flexible payments schemes.
Odesk.com
World renowned freelance website. No intro needed.
TweetMyJobs.com
Simple and easy to use and straight forward with the ability to fulfill your hiring needs effectively.
JobsMiner.com
No matter where you post jobs, there is a high chance this website is already doing its job for you.
CollegeRecruiter.com
If you are looking for college students and fresh grads in any discipline, this is the place to go.
Internships.com
The name says it all. This site is quite popular with students looking for summer internships
LinkUp.com
Another great job posting platform that also has mobile apps for quick access.
MightyRecruiter.com
With a massive database of jobseekers, you should be able to find quality people quite fast.
LiveCareer.com
This is also a great place to ensure that your recruitment spending brings good returns.
AppCast.io
A pay-per-applicant job portal for recruiters who find it suitable for their requirements.
Jobg8.com
This website has a sophisticated algorithm that brings the most suitable applicants to your job post.
Geebo.com
A wide platform for posting jobs in all major cities of US.
Jobs2Careers.com
Another pay-per-applicant job portal similar to AppCast.
Juju.com
This is also a mining site that will grab your listing from some other site and provide more applicants.
CareerJet.com
With the site working in 90 countries, it is one of the largest job posting platforms out there.
Jooble.org
Nothing is out of scope on this website. You can find suitable candidates no matter what industry you are from.
Recruit.net
A good job portal with cheap rates and good exposure for employers of every field.
Trovit.com
This job portal is a good place for posting positions in Latin America and Europe.
ActiveHire.com
Find yourself thousands of candidates that have great compatibility with your needs.
JobInventory.com
This site allows you to post very specific jobs that attract highly relevant applicants.
Gigajob.com
This is a particularly efficient platform if you want to hire employees from oversees.
As you can see, the list is quite comprehensive and will cater to the needs of virtually every business in every industry. Now all you need to do is pick the one that you find the most suitable for your needs and post your job so that you can fill that vacancy immediately.