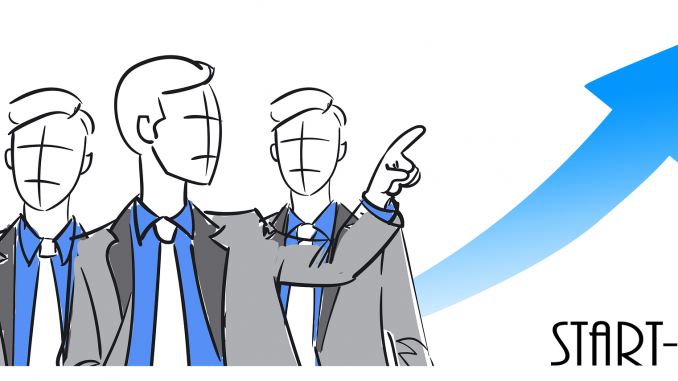 Top 50 websites with job listings
Finding a job is something that each and every one of us has to go through at some point in our life. However, with the right guidance and information, you can not only find what you are looking for, you can do it efficiently as well. To help you with that, we have created a list of 50 websites that provide you with information suited to your needs.
AfterCollege.com
As the name suggests, this is a website focused on providing entry-level jobs to fresh grads.
CollegeGrad.com
Another website that provides entry-level job listings for fresh grads.
CollegeRecruiter.com
This website has both part time and full time entry-level job postings.
Jobs.Raytheon.com
Highly focused job search portal that caters to a wide range of careers.
Job-Box.com
A recruitment and job search portal for positions based in the UK.
BilingualCareer.com
Another job search portal that is focused on providing job listings for bilingual or multi-lingual people.
Indeed.com
This one is a no-brainer. One of the biggest job search portals in existence with countless job postings for everyone.
Jobalot.com
All the job sites combined into one, this simple job search engine brings you listings from every job website according to your requirements.
Jobs.net
Search for job postings across the globe and find useful career advice to improve your chances of getting hired.
LatPro.com
This particular job portal caters to the needs of Hispanic and bilingual professionals in a simple yet effective manner.
Monster.com
One of the oldest job search sites in existence today, this website provides great listings, career advice and a lot more.
Prohire.com
Location based job search available all over the world with additional information on job competitions etc.
twitjobseek.com
This website uses your location and job queries to search for relevant job tweets on Twitter.
Craigslist.com
Yes, while you can find almost anything that you can think of on this website, there are jobs listing too and they are surprisingly good.
Glassdoor.com
Find a job that suits your personality by seeing the reviews of employers left by their employees.
CareerBuilder.com
A very large and very diverse job portal with a huge amount of jobs and free career advice.
CareerJournal.com
A great source of finding useful information that would prove valuable in your job hunt. The site is created by The Wall Street Journal.
CareerPark.com
A multi-linked job search portal that is easy to use and has a wide search range.
DiversityWorking.com
If you are part of a non-majority ethnicity, this is the place for you to go and find jobs that accommodate you.
FreshJobs.com
Find the latest and freshest job listing on the internet. This website only has posts that are less than a week old.
GOJobs.com
Find any job you want in any state of the US in any field of work. This site has a very comprehensive offering.
Jobfox.com
Automatically find jobs that suit your profile on this site using their mutual suitability system.
LinkedIn.com
The social media of professionals, this website provides endless job listings and great networking opportunities.
Dice.com
If you are from the field of engineering or technology, this is the most suitable job search site for you.
SnagAJob.com
A well-built and large job search site for people who want to work on hourly rates.
Beyond.com
With more than 50 million active members, this is certainly a very active and large job portal capable of providing jobs in a wide range of fields.
Dribbble.com
This is a great freelance site for designers and UI developers to sell their skills by showcasing them live instead of posting resumes.
oDesk.com
A very popular and actively used website for finding freelance work with millions of active users.
Flexjobs.com
This is another website that focuses on remote work and freelancing.
JobsRadar.com
A job search portal with a huge active user base and several other professional career growth services.
Levo.com
This is similar to LinkedIn but with a focus on career growth for Generation Y women.
StartWire.com
A job search engine of sorts that provides listings form several different websites against each search.
CareerJet.com
Another search engine for jobs but one that is very popular and used actively all over the globe.
CareerBliss.com
If you want to find a job based on the culture of an organization then this is the place for you.
MediaBistro.com
As the name suggests, this particular job portal is focused on jobs in the media industry.
Jobs2Careers.com
This site offers everything to everyone, whether it is a onetime gig, a temporary job or a career path.
TechFetch.com
This job portal is also focused specifically on the IT community and is a great way to avoid unnecessary clutter.
MBAFocus.com
The name is a clear indication of what this site is for – matching people who have done MBA with recruiters looking for MBAs.
JobHat.com
This is another aggregator website that finds listings from several popular job portals.
Resume.com
While the main focus of this website is to help jobseekers build resumes, they also have a job search portal that you can try.
AuthenticJobs.com
This website focuses on jobs in the field of technology, creative work and design in big name companies like Twitter, Apple, Facebook, Tesla etc.
SalesGravy.com
This website is probably the best place to look for job opportunities in sales. Top companies like AutoZone and AT&T also post on this site.
Krop.com
A platform dedicated to the community of developers, designers, photographers and several other types creative jobs.
Jobvertise.com
A large job portal with over a million active users with a large number of active job postings.
AllRetailJobs.com
This is the job portal tailored specifically for you if you are looking for positions in the retail business.
JobisJob.com
A completely free job portal with job postings from nearly 150,000 companies.
DiversityJobs.com
Another job portal that focuses on providing employment opportunities to the minority groups.
JobsInLogistics.com
You guessed it, this website provides job listings specific to the logistics field all over the US.
AngularJobs.com
Angular JS is a tool that is high in demand nowadays and if you know it then you can easily find a good job here.
Actuary.com
If you are an actuarial consultant or belong to the actuarial community then this is the place for you.
With this comprehensive list of job listing sites in your knowledge, we can say with quite a bit of confidence that you should be able to find what you are looking for in a fast and efficient manner.